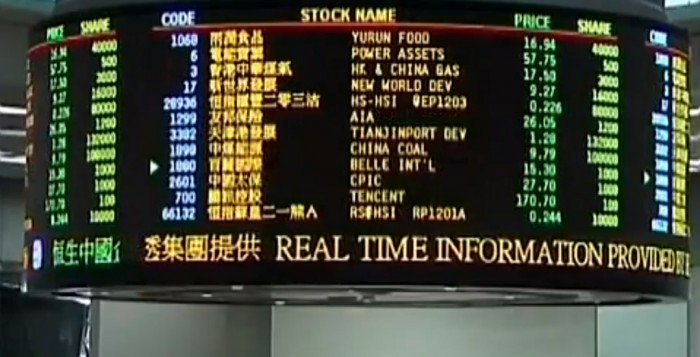 Pergerakan perdagangan bursa saham Hongkong hari Senin  (2/3), indeks Hang Seng berhasil berbalik arah menguat dari penutupan perdagangan akhir pekan lalu  yang harus ditutup melemah. Penguatan terbesar terjadi pada saham-saham perbankan yang besar pasca pemotongan suku bunga bank sentral Tiongkok.
Lihat : Meski Akhir Februari Terkoreksi, Hang Seng Mingguan Lanjutkan Penguatan 4 Pekan Berturut.
Bank Sentral Tiongkok memotong suku bunga acuan sebesar 0.2 basis poin yang menjadi 5.35% serta mengurangi suku bunga tabungan menjadi 2.5% telah memberikan dorongan kuat atas beberapa saham perbankan seperti Bank of China menguat signifikan sebesar 1.12%, Bank of Comunication menguat signifikan sebesar 1.35%, Industrial & Comercial Bank of China menguat signifikan sebesar 1.25% namun untuk Hang Seng Bank melemah signifikan sebesar 0.71%, dan HSBC melemah sebesar 0.15%.